----------------------------------------------------------------------------------------------------------

----------------------------------------------------------------------------------------------------------------------



Long coat German Shepherd puppies for sale by Dog Breeders             specializing in long coat German Shepherd Dogs

More Available Puppies Page

Last litter-Pic of a Summer/Sammy pup at 4 weeks. SOLD

AYER'S LONG COAT GERMAN SHEPHERDS


This page was last updated on: July 10, 2023
--------------------------------------------------------------------------------

Stormy is a beautiful very large silver sable girl. 118 lbs. 27 1/2" tall at 3. 


WHITE BOY AND GIRL 6 weeks old.

ALL pups from Stormy/Mikki are Sold.

Blizzard at 10 weeks old.

Dallas is son of special  Daisy and
huge gentle giant 
Super Samson who live at our home also. 
Light and dark SABLES as well as black/cream & black/silver's.

New Soki pup pics are at the VERY bottom      of this page-below the bottom buttons. 

For the next few months we will ONLY be able to answer phone calls. Thank You. 304-384-8884

 All these puppies are sold now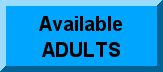 Belgarion, Angus, Bear, Gus, no pic of Mav. 

Sky, Elsa, Bella, Glory, Sadie.

Dog Names
- Dog-Names.us - Free dog names searchable database and dog names lists with over 6000 dog names and meanings.
I am currently looking for a few SELEC T 'Forever Yours' Permanent Foster/Breeding Homes. . I am very selective in who I choose to allow to become a foster family. The foster owners go through a detailed selection process. Must live within, or not much farther than, 100 mile radius- 2 hours or less-(occasional exceptions) of Lerona, West Virginia and be willing to participate in my breeding program with a exclusive breeding rights contract. For males would be possibly very occasional stud use, for females inquire. 



Due to the overwhelming popularity! :-)  of my site and ever increasing inquiries, I will be unable to respond to email messages for a few months, I WILL however return all calls that I receive within 48 hours - usually same day. Some sites have only phone #'s  as a contact and I may, at some point, switch to that.  This may sound a bit a bit backwards to some but My Dogs are MY PRIORITY!  MY Priorities Are: MY DOGS first, then My Clients who already own My Puppies, Clients with Deposits, then new People Inquiring.  I DO try my best to keep up with all though. If you do purchase a Puppy from me in the future, I'm sure you'll appreciate me having my priorities in order. I am most concerned with the well being of my dogs, not  the 'sales' from them. I greatly appreciate  your understanding.